Moving Mobile Homes in AZ
Who moves mobile homes near you in Arizona? We do! We're the #1 Mobile Home Mover & Transportation Expert in Arizona. We're easy to work with, and stress-free.
Arizona Mobile Home Mover & Transportation Company
Moving mobile homes isn't as simple as it sounds. Here's what you need to know:
Having to relocate a manufactured home can cost you lots of time, money and energy. If you are considering moving a mobile home, there are many costs involved that you will want to consider. As a matter of fact, the headache of moving, is its own price! In addition, moving a manufactured home involves much more than just calling a tow truck company and getting it hooked up. Before you attempt to move a manufactured home, you will want to understand several factors:
What does it cost to move a mobile home in Arizona?
Most mobile home transportation companies charge $5,000-$15,000.
Manufactured homes are convenient and affordable, and most people believe that they are also easy to relocate. Unfortunately, due to differing legal issues from state to state, as well as hefty transportation, insurance, and maintenance costs, this isn't always the case. With outdated lists and phone numbers, finding the right manufactured home mover is even more difficult.
If you're intending to relocate, it's important that you approach the decision to relocate your manufactured home with caution and all of the information necessary in order to obtain the best deal and the most value for your money. The cost-effectiveness of moving a manufactured home should be the first and most important consideration. While the term "mobile home" may make moving your home appear simple, it is not.
Hassle free, stress free, no obligation cash offer on mobile homes that need to be moved: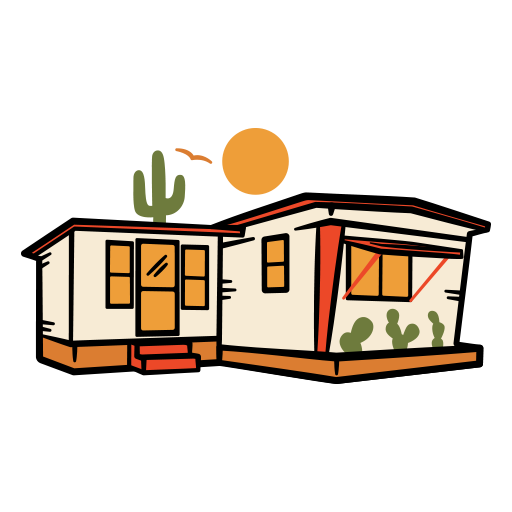 Preparing Your Mobile Home For The Move:
Here are some quick tips for preparing your mobile home for the move.
The mobile home transportation experts you hire can do these tasks for you at an additional cost as well:
Get Your Stress free, No-Obligation Quote to Move Your Mobile Home in Arizona.
Because it is an inherently challenging task, movers usually have a minimum price no matter how local the move is. You can expect to pay $1,000 at the very least for a move, no matter where you are taking the home.
Generally speaking, transportation can cost between $5,000 to $15,000 for a move that is shorter than 100 miles. This number can vary from mover to mover. However, past a certain distance, you usually start paying per mile. This rate is usually around $10 but also depends on the home itself.
It only makes sense that the bigger and heavier a home is the harder it is to move, which directly affects the manufactured home transport cost. The width of a manufactured home makes it particularly difficult as you have to navigate the roads meant for much narrower vehicles. A single-wide has a width of under 18 ft. while a double wide has a width of more than 20 ft. and is towed in two separate units.
This means that you will pay per section if you move a double-wide. You can expect to pay almost twice as much to move a double-wide. To move a single-wide should be around $1,000-$5,000 while a short double-wide move should be around $5,000 to $10,000. The same goes for the per mile rate.
Some moves may require escort cars to drive all the way with the home. This could be decided by the local authorities issuing the permit, be required by the size of the home or it might just be how the particular mover operates. Expect to pay another $1-$2 per escort car per mile.
This is usually not such a big factor. However, more and more movers are taking it into account as manufactured homes are becoming heavier and heavier. This might come in to play as an extra flat rate cost or a per mile rate.
Additional TransporTAtion Costs
Transportation Preparation:
It's not as easy as strapping a trailer to a truck and start pulling. Some movers include a preparation service or you might be forced to do this first if there is a problem with your manufactured home. This service can cost around $1,000-$2,500 and includes:
The home will also need to be set up at its new location. Because this is almost impossible for the average owner to do on their own, most moving services include this as an extra service. The typical cost is around $2,500 but can be anywhere from $1,000-$5,000. It could include:
If your head is already spinning at all the costs involved, don't worry! Any permits required by the local authorities across which states you move usually pale in comparison to the actual transportation costs (around $20). Most movers even include it in the quoted price. However, it's best to make sure, since not having a permit can land you in legal trouble and void the insurance on your home.
Get A No-Obligation Fair Quote To Move Your Mobile Home 
Contact us
Provide us a few simple details on your mobile home.
Get A Quote
Get a fair price to move your your mobile home in Arizona.
Set The Date
Set a date that works for you. We make moving simple, and easy.
Questions You Might Be Wondering About: